What after Belgium?
2007-01-19 20:06:33 - by Nicolas Malevé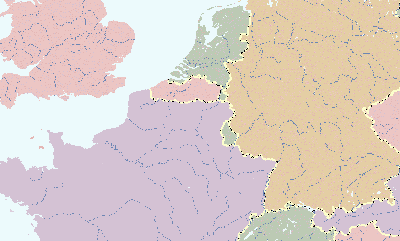 Scenario 11211: Flanders and Brussels together in an independent state, Wallonia part of Fance
How will the map of Western Europe look like when Belgium has disappeared? Maybe one of these maps gives the answer.
gipfel - and you know what you see
2007-01-05 20:11:55 - by Nicolas Malevé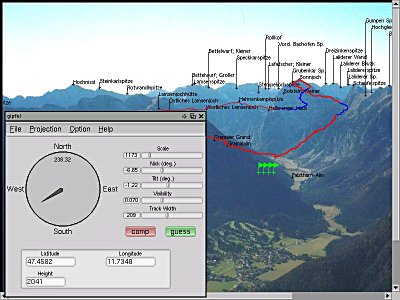 from the gipfel's website:
gipfel helps to find the names of mountains or points of interest on a picture. It uses a database containing names and GPS data. With the given viewpoint (the point from which the picture was taken) and two known mountains on the picture, gipfel can compute all parameters needed to compute the positions of other mountains on the picture. [...] You can think of gipfel as a georeferencing software for arbitrary images (not only satelite images or maps). gipfel also has an image stitching mode, which allows to generate panorama images from multiple images that have been referenced with gipfel .
To get the idea, firefox or konqueror users can point their browsers here. The hotspots on the image appears when you move the mouse over it. Please scroll to the right-hand part of the image as all the linked elements are concentrated in this area.
History is not given. It has to be constructed
2007-01-03 14:23:18 - by Femke Snelting
Just out: Mind the map, a publication documenting and discussing 5 years of collaborative mapping through the eastartmap.org * project.
Slowenian art collective IRWIN started the project in 2001, because they felt that the art history of the East was too important to leave to (Western?) art-historians.
We are planning to transform the legends and stories of the underground into a legal art history. [...] History is not given. It has to be constructed.
* Flash-based project; some mysterious setting results in white-on-white text when you browse the project with Mozilla plug in for Linux...