2007-03-09 12:23:20 - by Wendy Van Wynsberghe
On my daily browse through blogs, I found this computer science professor Susan Rodger who maps out her mathematical experiments with baked goods.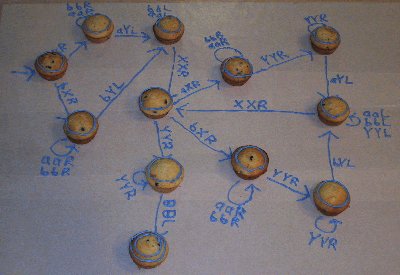 On this occasion she made edible Turing machines, one batch on March the 23rd 2004, the other batch on March the 27th, 2004.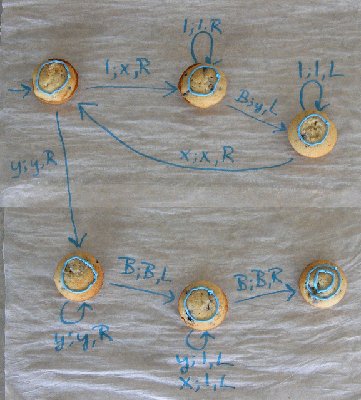 Susan Rodger has other delightful mathematical baking experiments online.
I do wonder what happens with the Turing muffins, afterwards...
Thanks Xeni Jardin!